Best bathing suits for plus size women!
If you are like me, you wait until it's really hot outside to get a bathing suit. A fews days ago, my segment on GLOBAL TV was about where to find great options. With the link to the actual segment, I decided to add a few pictures of the options I found and show you how it fits and my opinion on each of them. Hope it helps for your next purchase!
GIANT TIGER 12$-30$
I wanted to diversify my price range so I went with this Canadian store that has a great selection of clothes and prices that are hard to beat. You want to find a one or two piece that will last the summer without breaking the bank, check out Giant Tiger. One thing I must mention is the model I picked is comfy but doesn't have much support which sometimes you feel like you could use some lol
Vest 7$
Bathing suit 12$ (on sale)
ADDITION ELLE
This one is quite fun because of the possibilities. The sporty/swimwear top can be used as a crop top to go out. The bottom part takes everything in to give you an hourglass shape. Addition Elle in collaboration with Ashley Graham, keep bringing fun and different styles. Good times!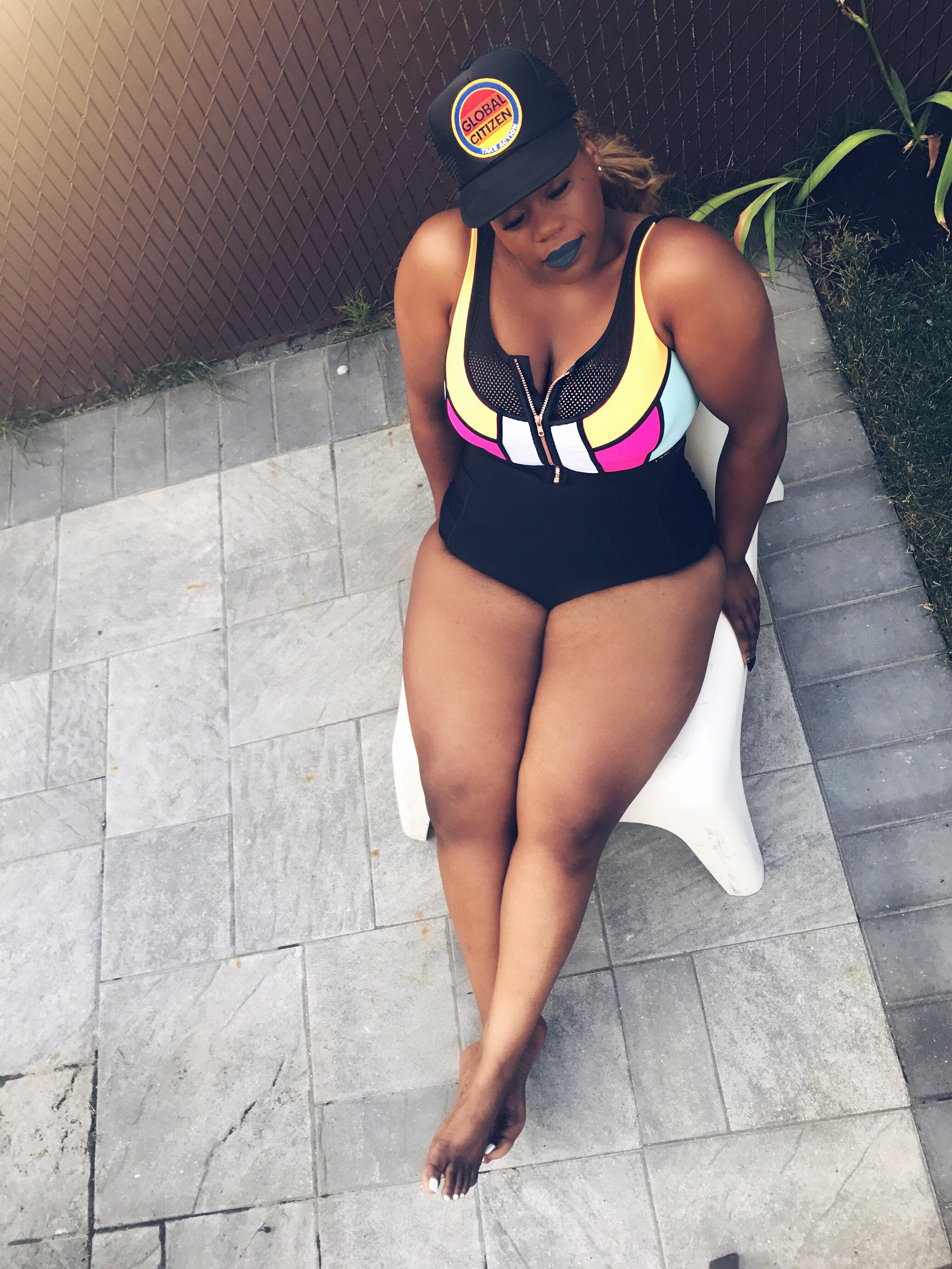 LILI LES BAINS
A few years ago, a brilliant woman from Montreal named Louise Daoust decided to create custom made bathing suits and has been busy ever since. I was lucky to meet her and get my own work of art and quite frankly there is nothing like it. She really creates a bathing suit that will ultimately flatter you. Want a thinner waist? Lift your bum? you name it, she can help. The price range is higher as were are looking at around 350$ but worth every penny.
Hope it was helpful and dont be shy to leave a comment! ;)
GXX